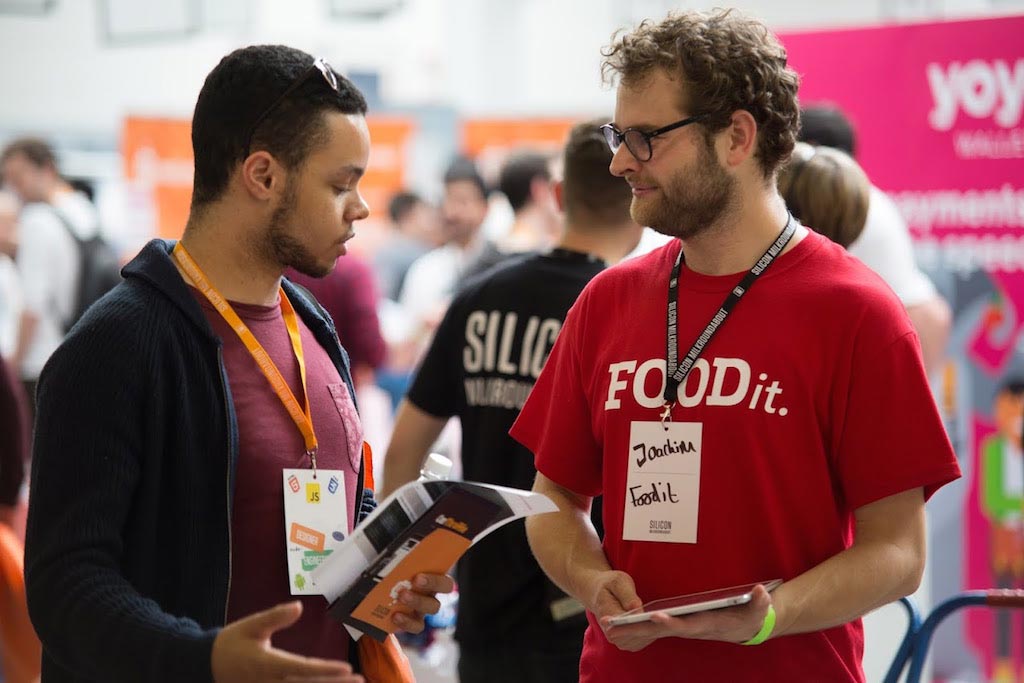 With FOODit becoming officially 2 years old this Spring, we've been reflecting on what has been an exponentially busy year. This time twelve months ago 4 of us were based out of a makeshift office outside the City, armed only with determination and self-assurance that we were working towards a noble cause. 26 of us are now residing in Shoreditch with more on the road evangelizing FOODit's products and signing up more new businesses per week than ever before (April 2014 we were looking at 4 a month, we're now getting that per day).
We wanted to look at the internal stats, however. How many people did we really need to speak to and interview to grow the team to this size? And how did we know when it was right? We came to some interesting thoughts and conclusions during this analysis and boiled it down to a few basic points. So what have we learned during this intense and concentrated hiring process?
Take Your Time
We know – sounds like a piece of pretty trite-if-not-obvious advice, but when we looked at our numbers and stats, it turned out to be one of the most important parts of the hiring process. According to our ATS (applicant tracking system - we currently and to date have been using Smart Recruiters) we've had 1,029 people apply to our 49 various roles across the past 24 months.
So here's the breakdown of the process: after we receive the initial application and deem the candidate by and large suitable (based in the right country; is not a ballet dancer applying for a programmer role, etc.), we progress to a half hour phone call which gives us the first "live" impression of the candidate.
At this point, the process splits in two directions depending on the position we are dealing with. For developers, we send out a test for the candidate to complete over a few days. This is a test we made, based around a concept similar to what the FOODie dev team work on day to day. If the test is to standard, the candidate is invited in for a couple of hours to go over a multitude of things with some of the dev team, reviewing their own code among it. Designers, on the other hand, come in for a face to face interview first. We discuss the problems that FOODit are trying to solve and the candidate goes away to work on their own solution. They come back in to present what they've created to the Product team. It's also filmed so we can share with the rest of team giving us 360° feedback in making a decision.
Now, by this point we have withdrawn a significant number of candidates. Our stats show that out of those 1,029 applications only 161 make it to the face-to-face stage of the hiring process, which makes it 15.6% of the candidates. That means that 868 candidates did not meet our expectations in the initial email, phone call or test - saving both us and the candidates time. We live by the rule that the time to screen out the undesirable people is before they are in the door, not after.
We have also learned that with a large onslaught of candidates, the recruitment and selection process can get quite overwhelming. First of all, make sure you surround yourself with some clever and quick people to help you out with the administration side of the process. When you have a hundred or more candidates to sift through, you'll need a pair of discerning eyes that work through the lists quickly and efficiently, separating the outstanding candidates from the wrong ones.
Another method we have implemented and learned to use systematically is always having a reasonably large amount of potential candidates for each role. That way we can get a better understanding of the caliber of candidates interested in the position and make better-informed decisions when picking the ideal candidate. It also prevents us from putting all our eggs in one basket: if our chosen candidate decides to drop out after all, we don't need to go back to square one as we still have plenty of other candidates we can work with.
On the flipside, if you're struggling with the exact opposite problem and the only activity on your ATS is a rolling tumbleweed - stay calm. When it comes to this, just remember what Michael Jackson used to sing...you are not alone. It can be tempting to go with the "there's no-one else so let's just go with this person" mentality when the candidates are few and far between - we learnt it the hard way. 99 percent of the time if we rushed, we ended up with the wrong people. What we have learnt to do instead - and recommend you to do - is persevere and turn these times of stillness into a strength. The lack of candidates means you can focus on sourcing the truly great ones and be more methodical when it comes to finally picking the one. Sometimes, we don't get any candidates for months here at FOODit; suddenly, five will apply at the same time. Recruitment can be a fickle mistress and you've got to stay cool-headed and effective in either one of those eventualities.
If, however, you want more action in your recruitment world, try going to some job fairs. We have been participating in Silicon Milk Roundabout, for example, for a few years now and have spoken to over 600 people across them. The couple of weeks following SMR always keep us busy and allow us to analyse and talk to hundreds of people!
Don't Underestimate Team Fit
"Company culture" and "team fit" seem to have been extremely popular and frequently used buzz-words in the recruitment world recently. Companies like RoundPegg devote their whole activity to help fix companies with "broken culture" and work on fixing and changing it, increasing engagement and retaining top performers to get them back up and running. Their statistics say that the employees who have a high "fit score" are 15% faster to onboard, 35% more profitable and 27% less likely to turnover. They also state that 89% of hiring failures are due to poor cultural fit. Seems like a broad statement to make, but the numbers speak for themselves. So is it just a fad? We don't think so.
Leaving out the cultural fit is a big mistake as it is the element which eventually makes or breaks the deal. It is important to keep in mind the dynamics within the group: an established team has its own shared set of habits, values and beliefs, a new individual with a completely different set of core principles will act in new ways which he or she is used to. Simultaneously, they will unconsciously trample on the rest of the team's deeply-held harmony of values. The result of this culture clash resembles a kind of an allergic reaction which won't benefit neither team nor said individual.
Technical skills are obviously still crucial for a successful hire and are the main guidelines for employers. Undoubtedly, the candidate with better skills and experience will hold more value than the one with the right attitude. However, unless you stumble upon a combination of both, keep in mind that a lot of skills can be taught or developed. As long as the candidate has integrity, ambition and great communication abilities, they will have great potential of becoming an invaluable asset to the company with the right training.
Involve Your Team in the Hiring Process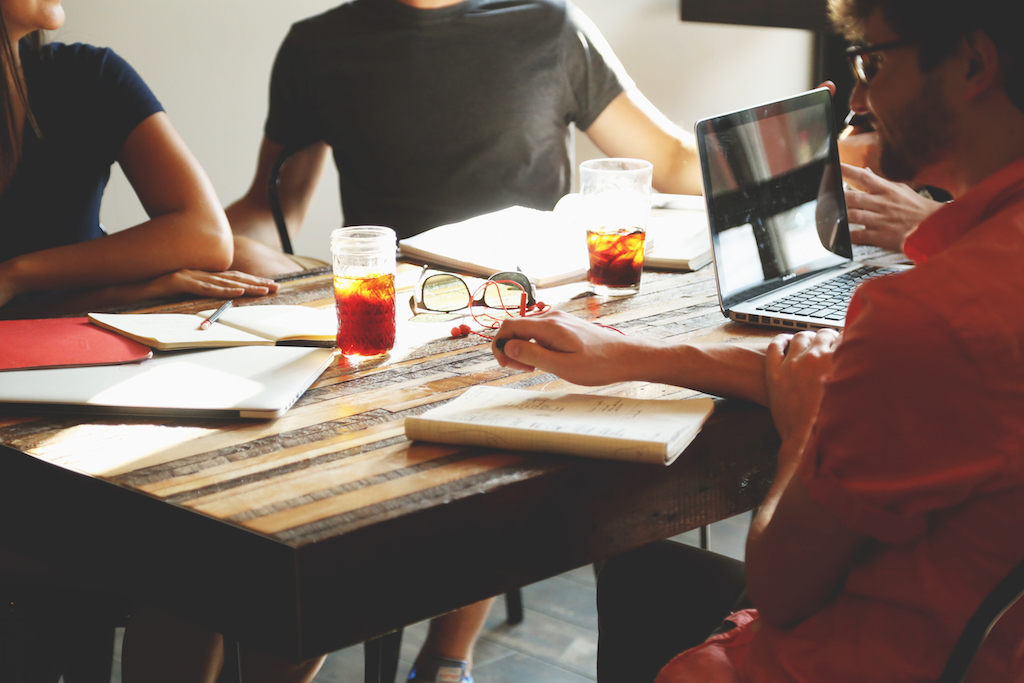 So out of those 161 aforementioned interviews we ended up with 26 scintillating current employees - that makes 15.5% of the interviewees and 2.4% of the initial applicants. So what does that final stretch look like? Referring to point number 1, we put emphasis on stretch. This time, however, we involve the whole team in it.
As team fit is so important to us, we take the time to acquaint our interviewees with all employees, engage them in extensive discussions and take them out for meals - just to see if they click with everyone else. While larger companies can have a 48 hour turnaround, we try to give our potential candidates the full FOODit experience.
Why? Well, firstly, the applicants get the first-hand knowledge from the company's employees. They get the real feel of what it's like to work for the company, usually with no embellishment or exaggeration.
Secondly, the applicant is more likely to relax and let their guard down which is a great opportunity for the company to get to know the real "them" better - what they're like around other people, what movies they like and if they're a cat or a dog person. Little things, but what a difference!
Finally, a feeling of mutual support and happiness is established. As the employees are invested in the new hire's success, they will be more willing and motivated to support them once they're employed, which, reversely, will make the new employee feel welcome and safe within a new workplace. At the end of the day, 'the right fit' needs to be mutual. A candidate might come out of having lunch with the FOODit team wanting to never see any of them again!
As Abraham Lincoln said "Give me six hours to chop down a tree and I will spend the first four sharpening the axe." This had nothing to do with the world of Startups, but the metaphor works. Without careful preparation, there is no point in proceeding with the rest of your plan. That's why we select carefully, filter thoroughly and try to involve everyone.
We also believe that that's the main reason we have such an amazing team onboard. We are held together by culture, mutual support, respect and shared beliefs which is the end result of a slow, thorough and meticulous hiring process.
So far, so good.