Meet the Team
Cozied up in the heart of Shoreditch, we FOODies make it our mission to bring the best products to the best, independent restaurants and takeaways of London and beyond. Nothing makes us happier than connecting people with their long-sought after dishes or helping your business grow!
We are a gregarious but experienced bunch of creative people who work hard to connect restaurants with their customers and showcase their food online in the best way possible. Our team consists of skillful Product Managers, smooth Restaurant Success Team Specialists, a trusty HR crew and a talented Development team creating slick websites and apps. We've also created Centraldish.com – the holy grail of discovering the best dishes you never knew existed. With the support of our parent company, JJ Food Service, we are growing fast and eradicating terrible meals one step at a time.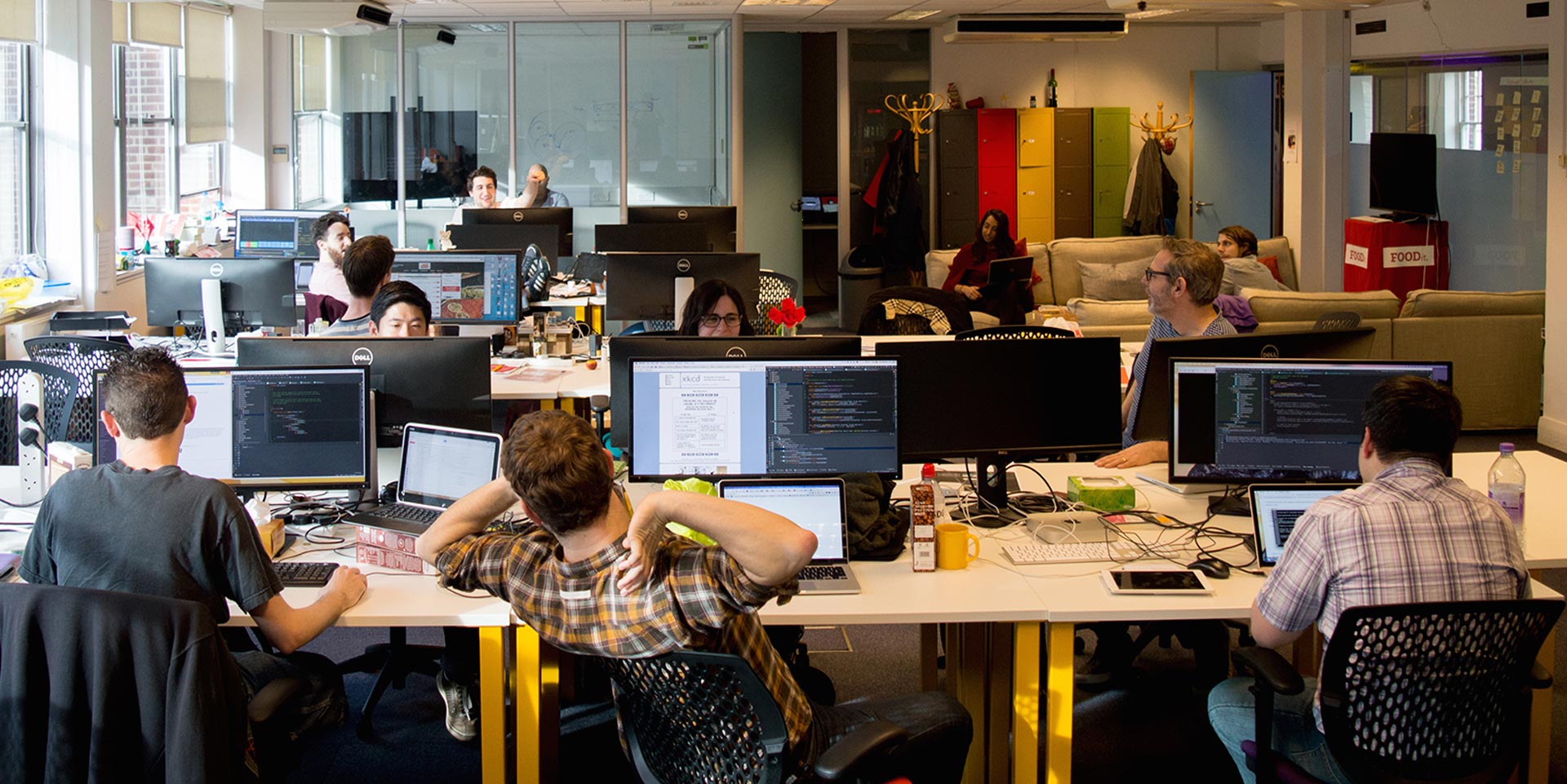 Product
managers

---

directing the development
of each of FOODit's
online products The Product Managers are more like
product gurus who ensure all our
restaurant websites, ordering apps as
well as centraldish.com run smoothly
night and day. Their main forte is
coming up with simple, efficient
innovations to maximize the
restaurants' and users'
potential.


Restaurant
success team

---

providing support
to all our customers
7 days a week Our customer support team are not
just your average support assistants,
but Restaurants Success Specialists!
They don't just help our customers
set up on day 1 but will look after
their business online for them
and be there to help when
it's needed.

Central Dish
team

---

working to create the
best dish discovery
site on earth
The Central Dish team are our ultimate
foodies. They are the no. 1 specialists
when it comes to discovering hidden
gems or identifying food trends.
They are well on their way to
creating the greatest dish
discovery platform
on earth!

Development
team

---

our expert programmers,
creating websites and
apps that work
beautifully Creating our beautiful sites and apps
are the FOODit developers and designers.
Working closely together they are
committed to crafting the beautiful,
smooth running software to re-invent
tech for restaurants and
consumers.

FOODie Ops

---

supporting the
FOODit team These work behind the scenes to make
sure that all the other FOODies have
everything they need to be happy and
productive. They make sure that
FOODit grows in the right way
with the right people.

Sales team

---

Generating new businesses Our Sales team are a band of
proactive, go-getters who never
stop moving! They are the face
of FOODit to our customers and
help create the initial step towards
strong, long-lasting
business relationships.