Everybody knows what a good Christmas get-together is all about: great people, tasty drinks and amazing food; which is the exact recipe we decided to follow for our Christmas party 2015.
But before any of this had happened, we were considering whether it was the right time for us to move away from our mail service at the time, which was part of Google App Engine, to Mandrill. Google mail service did not provide us with delivery tracking or open and click rates. Plus, Mandrill was made by the "good" people at Mailchimp (our CEO is not very fond of them and wishes we had picked Sendgrid instead) who should be really good at sending emails, right?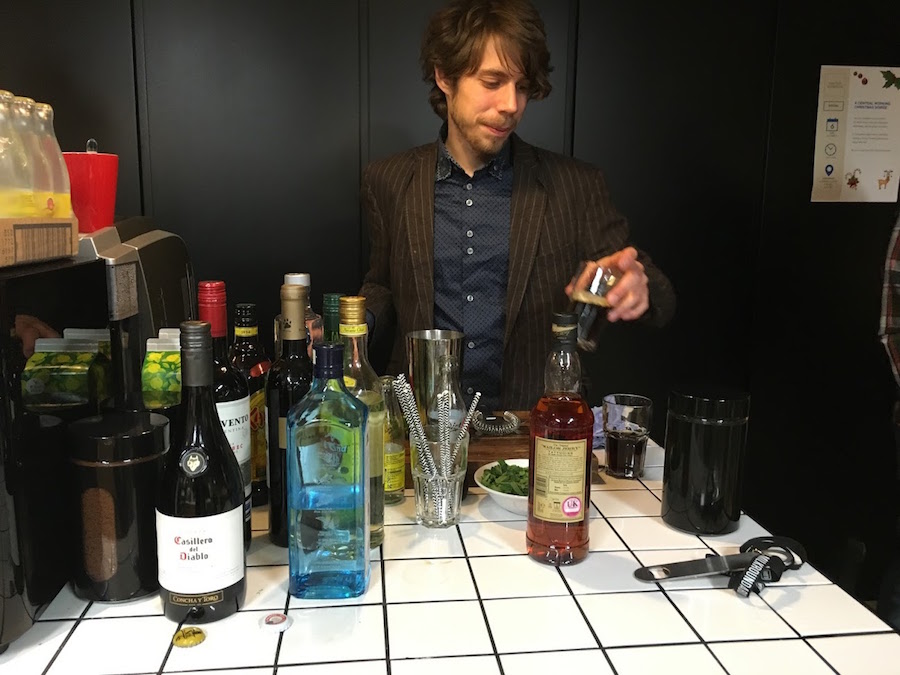 Richard making drinks for the Product Managers and Developers while they work on reverting
the code and making sure the consumers are getting their takeaway emails back
The switchover happened a few days before our party, but it was on the afternoon of the get-together that we started seeing orders with no notification emails, or very late ones that were taking hours. Knowing the weekly peak for orders was about to start at the same time as our Christmas bash, we decided to roll-back to Google for all emails, and promptly fired off a support request to Mandrill to figure out what was going wrong.
You can see our roll back on Twitter here: https://twitter.com/FOODitTECH/status/675330429755523072 and https://twitter.com/FOODitTECH/status/675329779122458624 - we publicly post on Twitter (@FOODitTECH) each time we release to production accross all our models (see What Models are in Google App Engine) with Release Notes which are hosted on GitHub Gist.
Regardless of whatever issues we stumble upon, however, spending holiday celebrations together is important to us as these are the special moments that strengthen our team bonds, allow us to blow off some steam and get us into a fuzzy, festive spirit.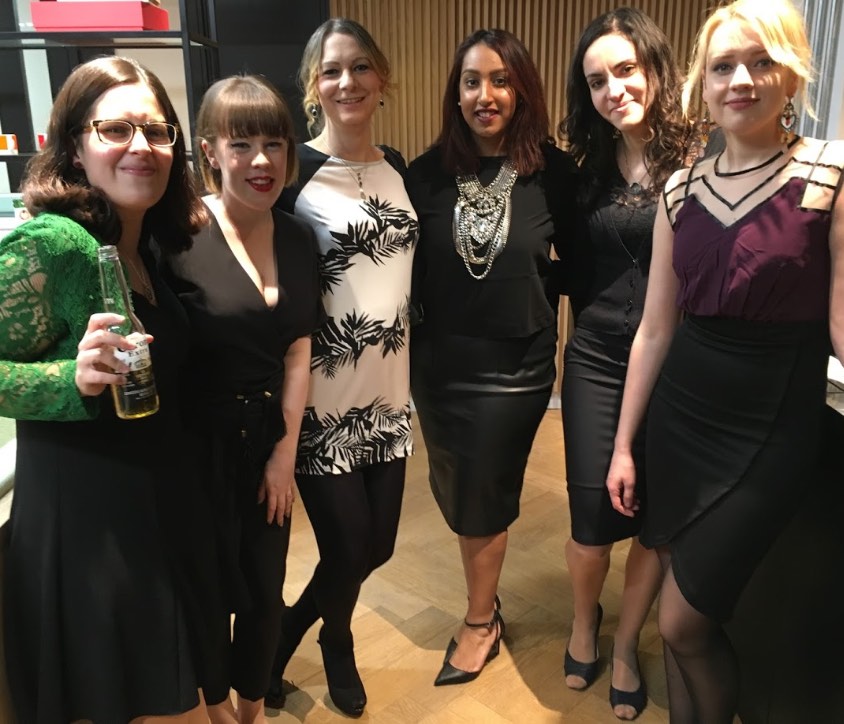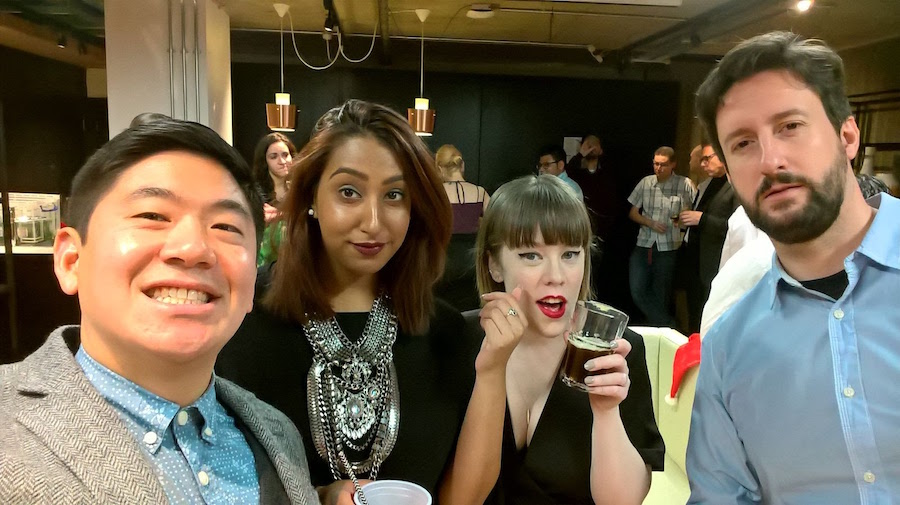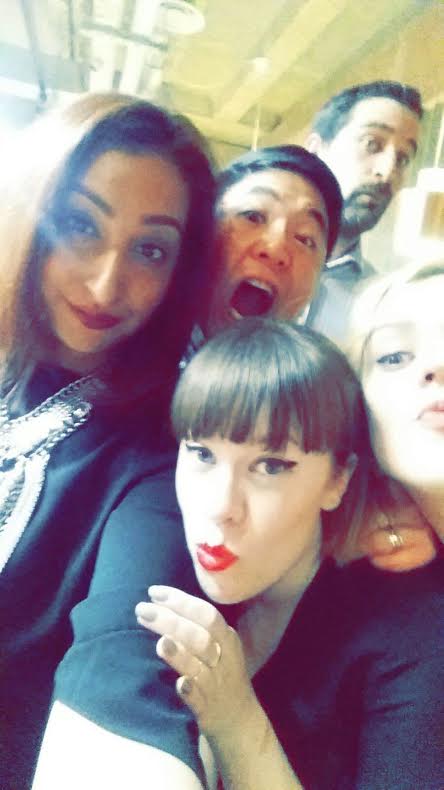 This year we decided to have quite a traditional celebration so we went out for a relaxing festive dinner followed by drinks.
We started our night at our new office in Central Working City. To spice up the evening we set up a small cocktail mixing area with numerous spirits, mixers, straws, ice and cocktail shakers. On the day, we set the tone for the celebration with a festive YouTube playlist.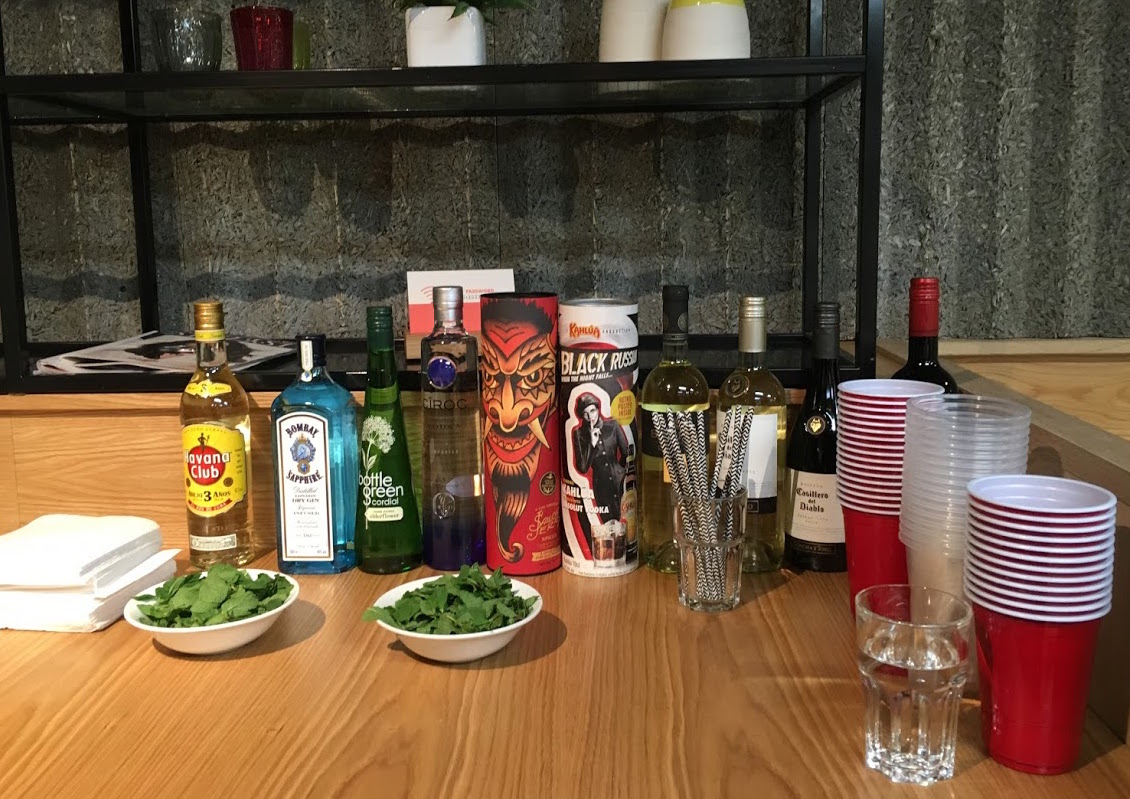 As we usually do on special occasions we treated ourselves to some zingy homemade mojitos and crisp gin & tonics, accompanied by handmade mince pies prepared by ourselves as well as a variety of cheese, olives and other finger food.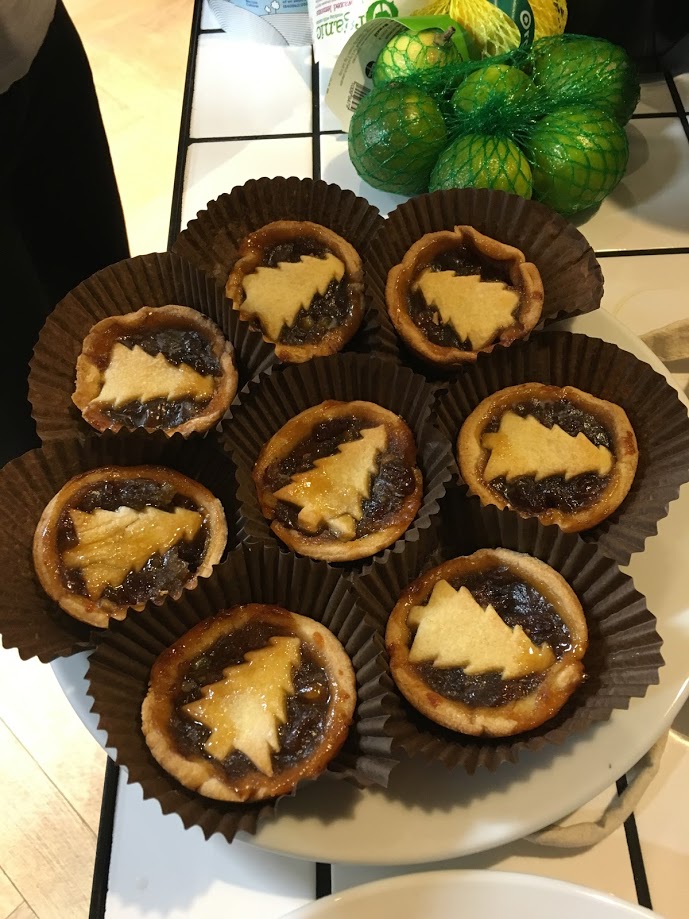 Right before heading out and hitting the London nightlife, we unwrapped our Secret Santa presents. It is always fun to get to know your colleagues better by coming up with an interesting, thoughtful present that would make them happy - a task that often allows you to get closer to the people you don't normally interact with a lot.
Some of this year's gems included books, jumpers, chocolatey delicacies and crockery. You really get to see how creative some people are, e.g., by packing a second hand fitbit in a pizza box with leftover cheese or framing a picture of themselves and packing it along with a bell for a developer to ring whenever he needs their help.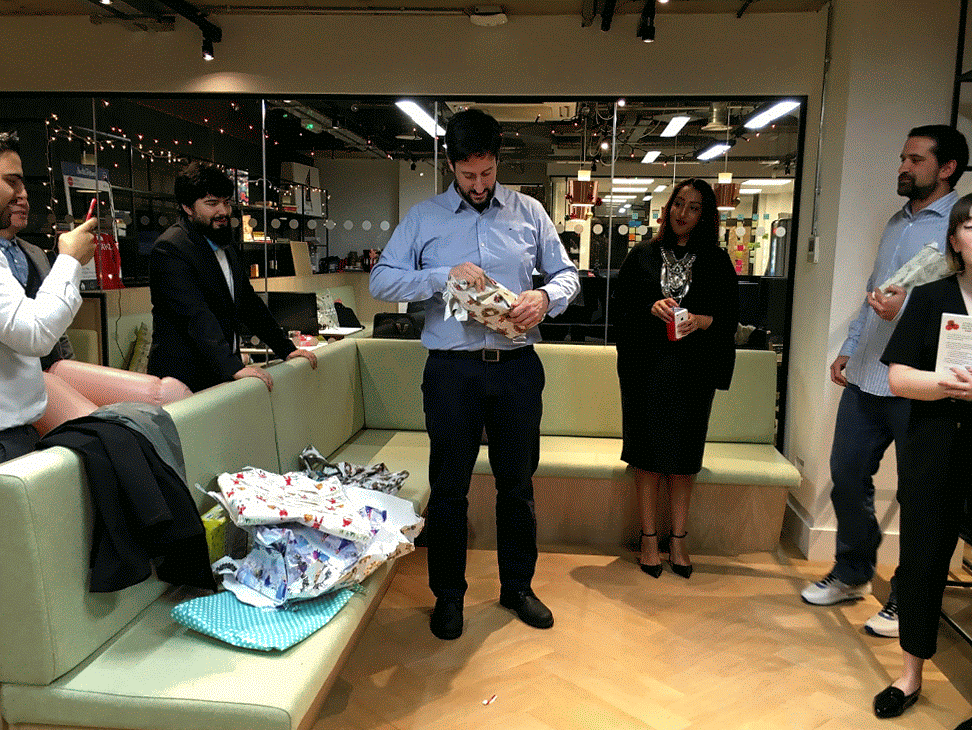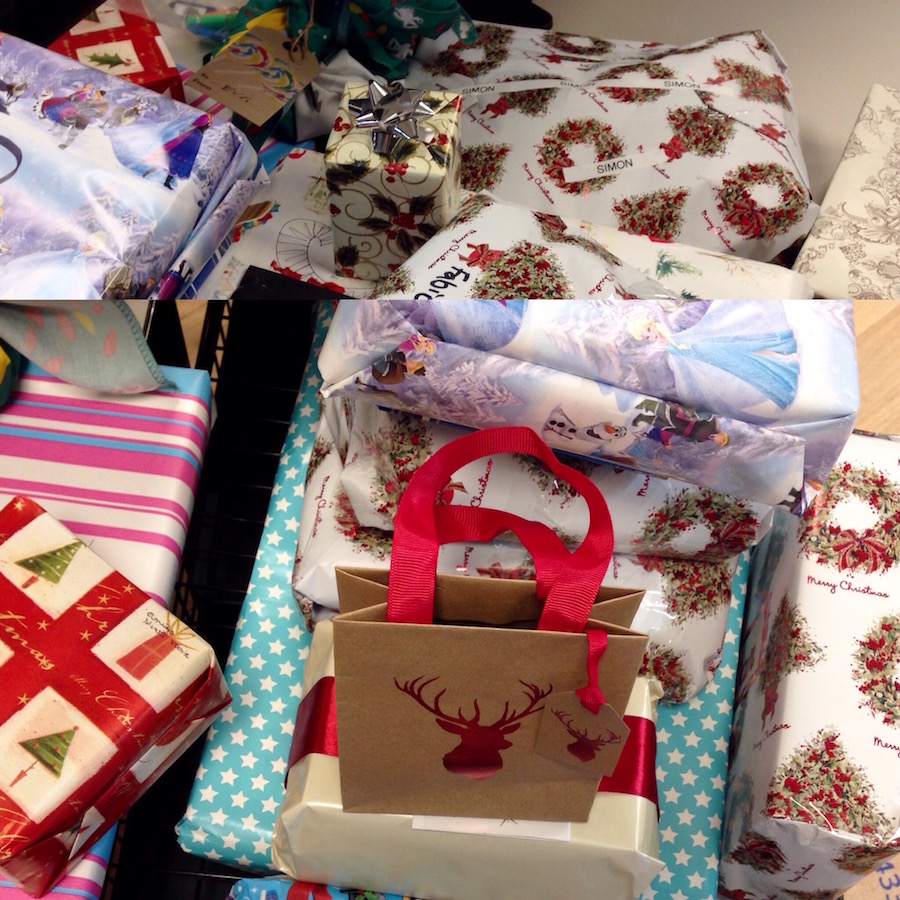 After a heartfelt speech from our CEO and a series of pictures and selfies, we got dressed and took the cabs to our first destination: Tuttons restaurant in Covent Garden. Greeted by the friendly staff with bubbly prosecco, we made our way to the beautifully decorated private room where we had our festive dinner.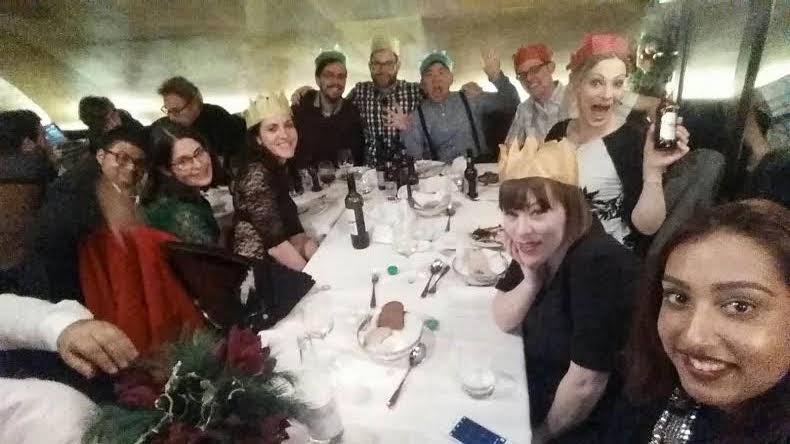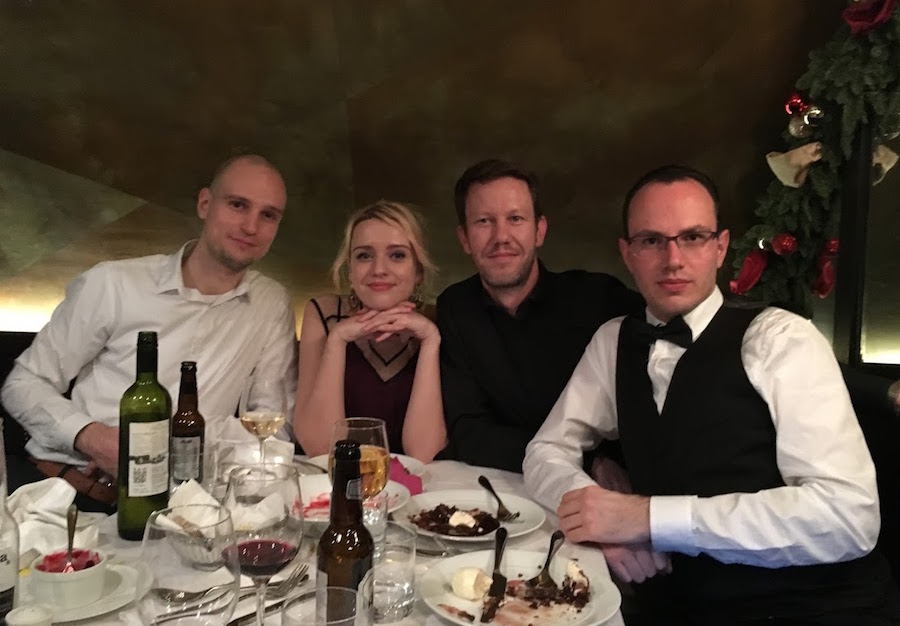 We started off with roast celeriac soup and thyme gremolata, game and pork terrine as well as Scottish smoked salmon as starters. The hearty mains consisted of the Norfolk bronze turkey, pan fried sea bass, baked portobello mushroom and confit duck leg. We finished the meal off with poached pear in mulled wine, Christmas pudding and double chocolate brownie. Needless to say, we were quite full!
While we were enjoying all the delicious food, our trusty Restaurant Success Team was busy supporting the thousands of orders we were processing remotely from the restaurant. Even though we value fun and relaxation, our customers and restaurants come first.
In the meantime, we got a support email back from Mandrill saying that a possible reason for our issue was that we had not optedto pay for a Static IP address from them and that we should read the following suport document: https://mandrill.zendesk.com/hc/en-us/articles/205582337-Should-I-use-a-dedicated-IP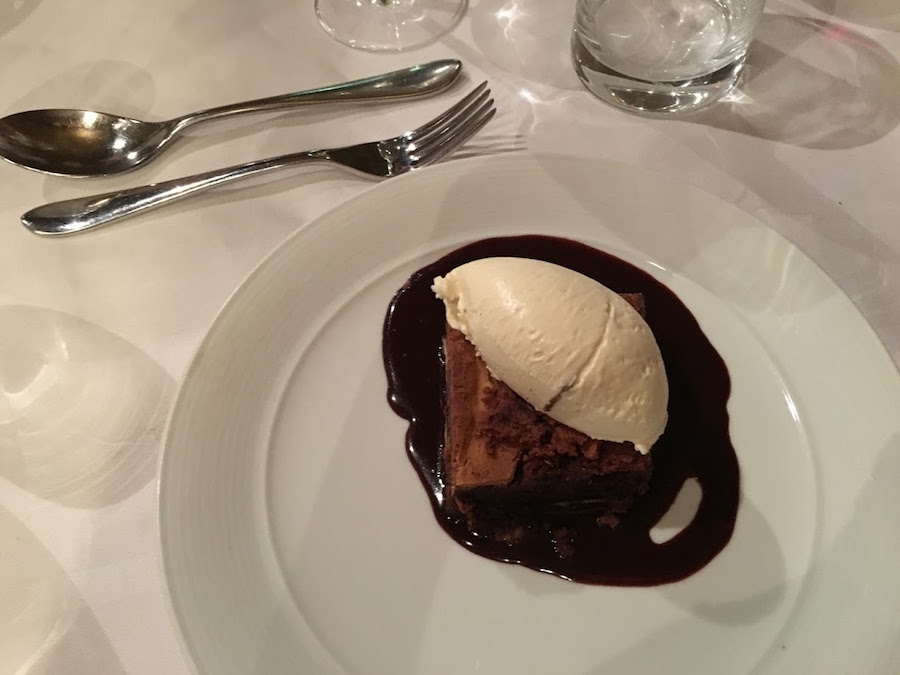 After sitting back and taking a deep breath for a while, we finished our wine and headed for a nearby bar, Be At One where we had booked a private area and were treated to some prosecco with fireworks. The night continued with cocktails, dancing and loud conversations resulting in sore throats the next day.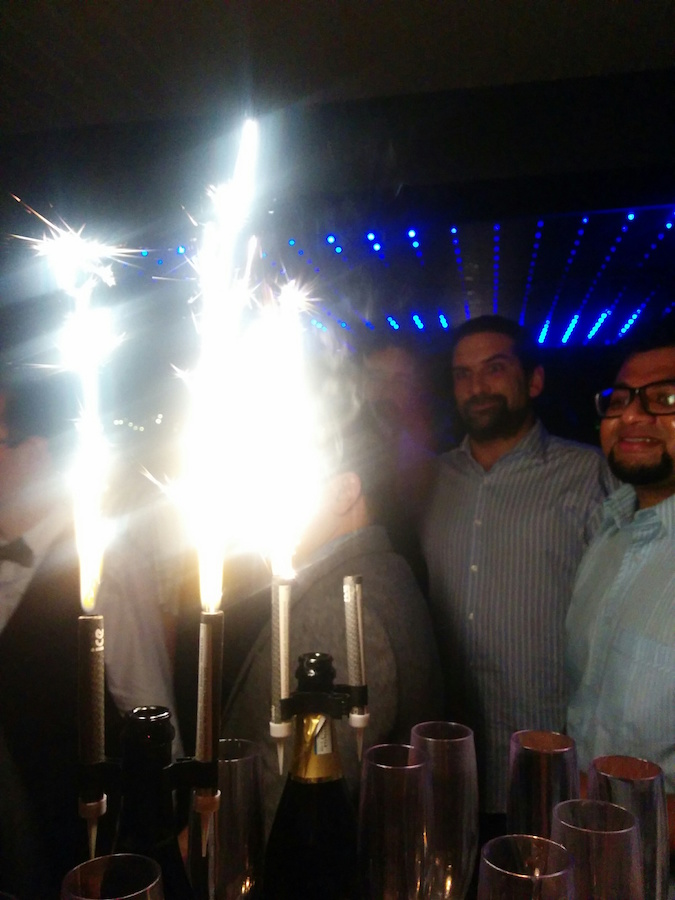 The party finished late at night when we were too full and exhausted to keep dancing. Apart from having loads of fun, we also got the chance to meet the latest addition to the developer family: Paul, as well as get to know our newest FOODies a bit better.
All in all, we learned a few valuable things from the Christmas party and our last minute email service issue:
Always make sure your CD & CI processes have tests in place which are looking at how long your emails are taking to be delivered. Make sure you are testing how long Gmail and Hotmail emails take to get into a real inbox.
A Christmas party should show off your company culture - a lot of our team members achieved that exceptionally well.
When picking a transactional email system, have a play around with a few different products to see how fast they send the emails and how easy the APIs are.
Feel free to bring along new team members or people you might be offering jobs to to the Christmas party - it will help them kick-start a great working relationship with the rest of the team
Try Secret Santa - you'll be amazed at how creative your team can get!
If you get a bug, the celebration can wait and in the meantime, you can bring the party to the team while they are sorting the problem out.