It was FOODit's birthday this Spring and we celebrated in style! With the time of year keeping the weather chilly, we decided to take matters into our own hands and generated a Hawaiian heat-wave ourselves.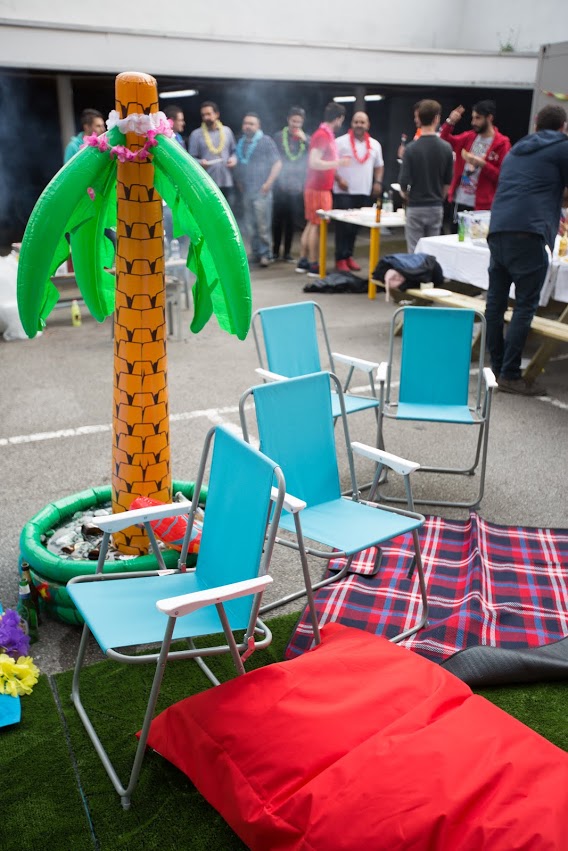 HAWAIIAN HEAT-WAVE INGREDIENTS:
Heaps of astro-turf
Inflatable palm trees (that also serve as beer coolers)
Gigantic bean bags
Worryingly precarious folding chairs
Picnic blankets (if, like ours - your beach is made of concrete)
Fluorescent flower necklaces
An inflatable monkey
Unfortunately, our grass skirts did not arrive in time for the party, so when you plan your own Hawaii haven, make sure you order them far in advance!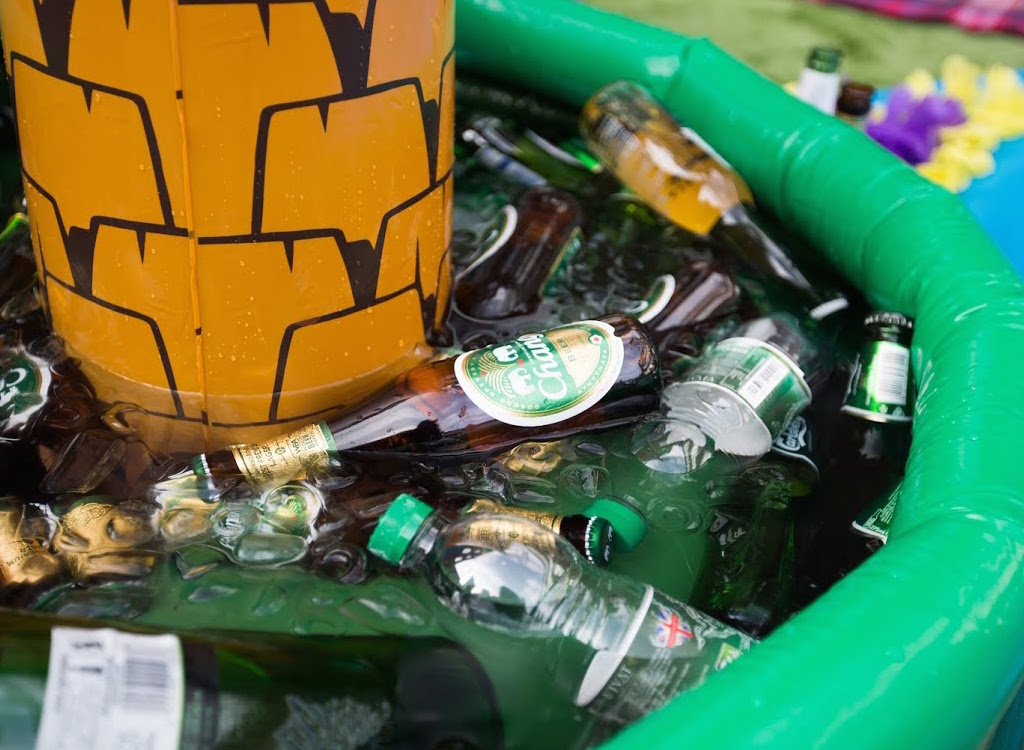 Naturally, no Hawaii-style party is complete with enough meat to feed an entire village in Wales. Or Turkey, in our case. For our choice of barbecue we went for traditional Cypriot "foukou" barbecue to make it more unique, personal and interesting. Amongst the food we had was the sumptuously juicy and rich sheftalia kofta (mincemeat wrapped in caul fat), soft and aromatic lamb shish as well as the savoury and succulent sujuk (dry, spicy sausage). We had the grilled meat wrapped in soft pita pockets, accompanied by a variety of vegetables. In between the mains we also snacked on some refreshing cacik, delicious grilled hellim, olives and spicy chicken wings.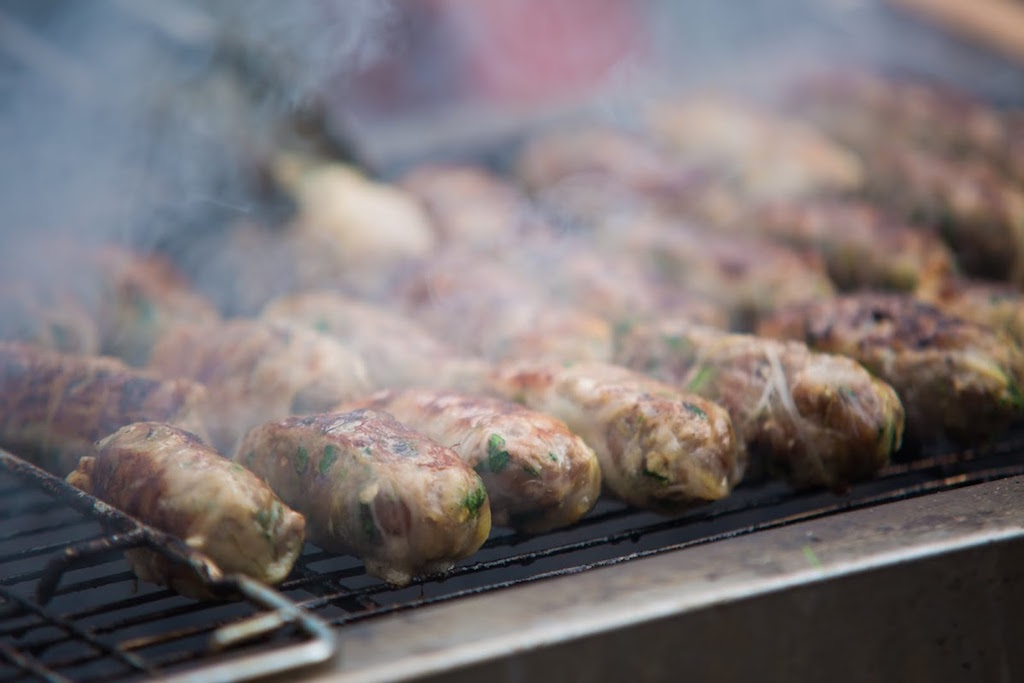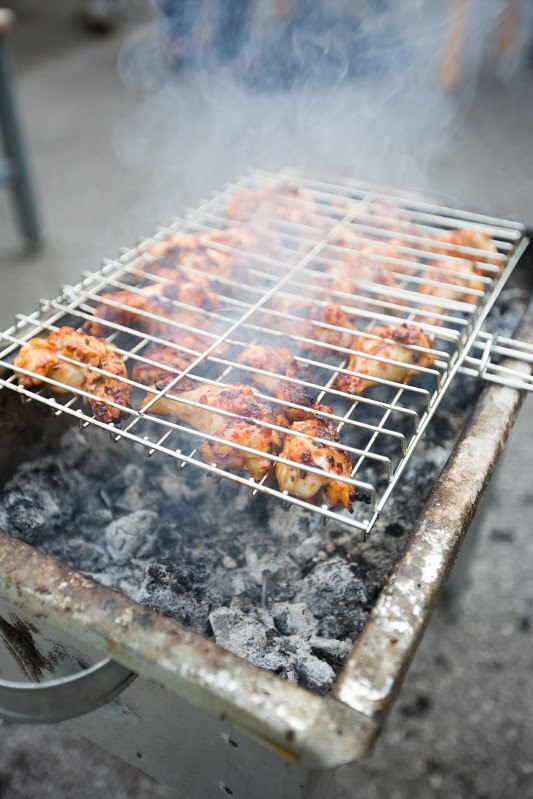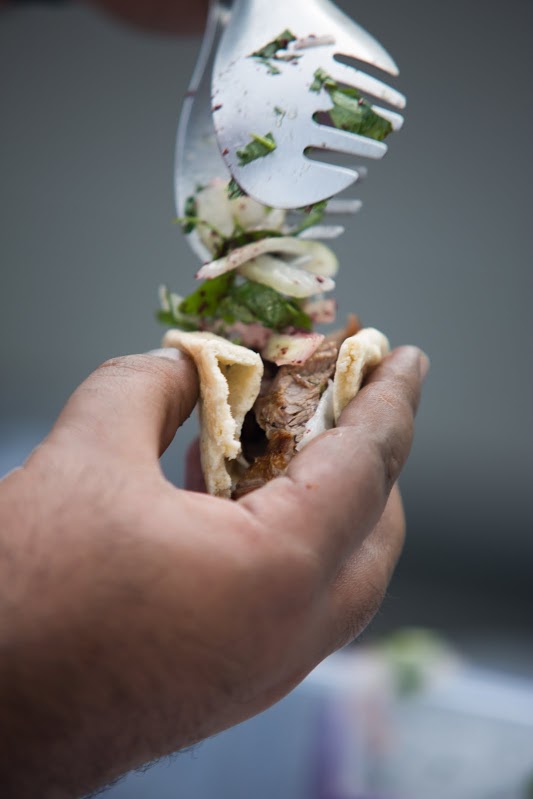 In the intervals between all the blissful feasting we played foosball, listened to cheesy 90s hits and chatted away about holidays, music and everything in between. Rif, the CEO, made a speech about how FOODit's been doing for the past two years and what our plans for the future were. Meanwhile, Savaş, who helped us with the barbecue, kept circulating individual button mushroom filled with olive oil until none of us had a single inch of free space in the stomach.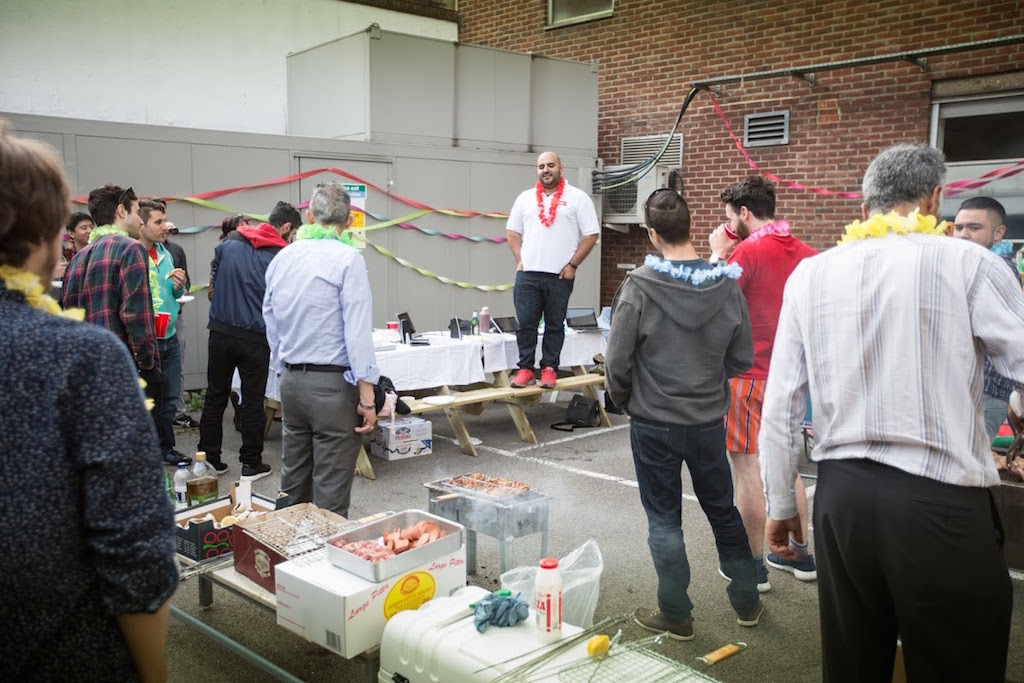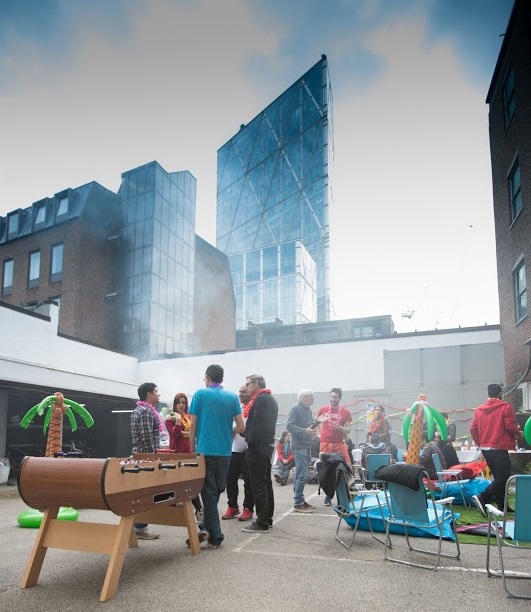 The party culminated in chunks of juicy watermelon (that had been chilling since midday in ice), surprised reactions to what the time was and dragging the bean bags up to our office on the third floor. The party animals of the group made their way to a local pub to continue the festivities and the rest sluggishly retreated to their homes.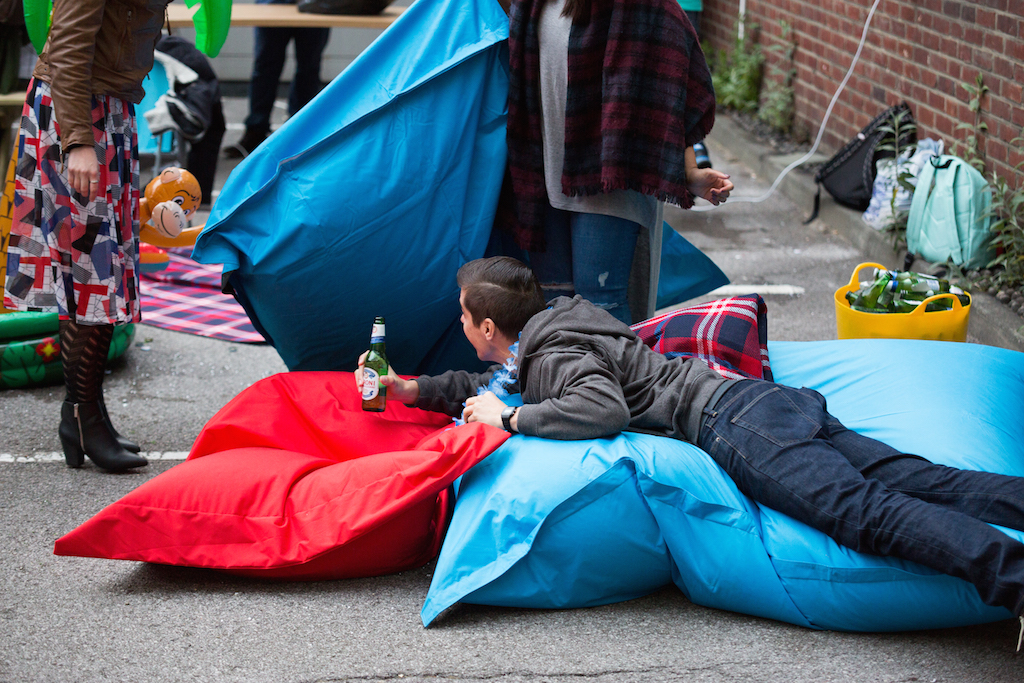 Some of us wanted to stay more than others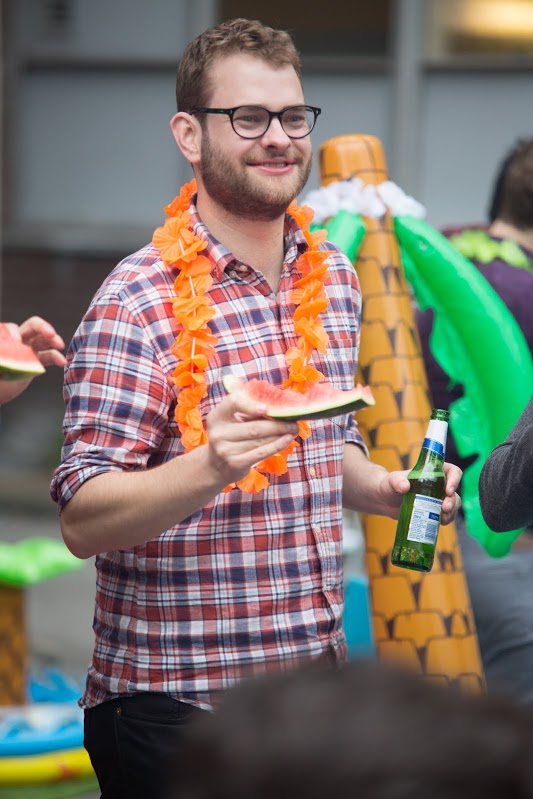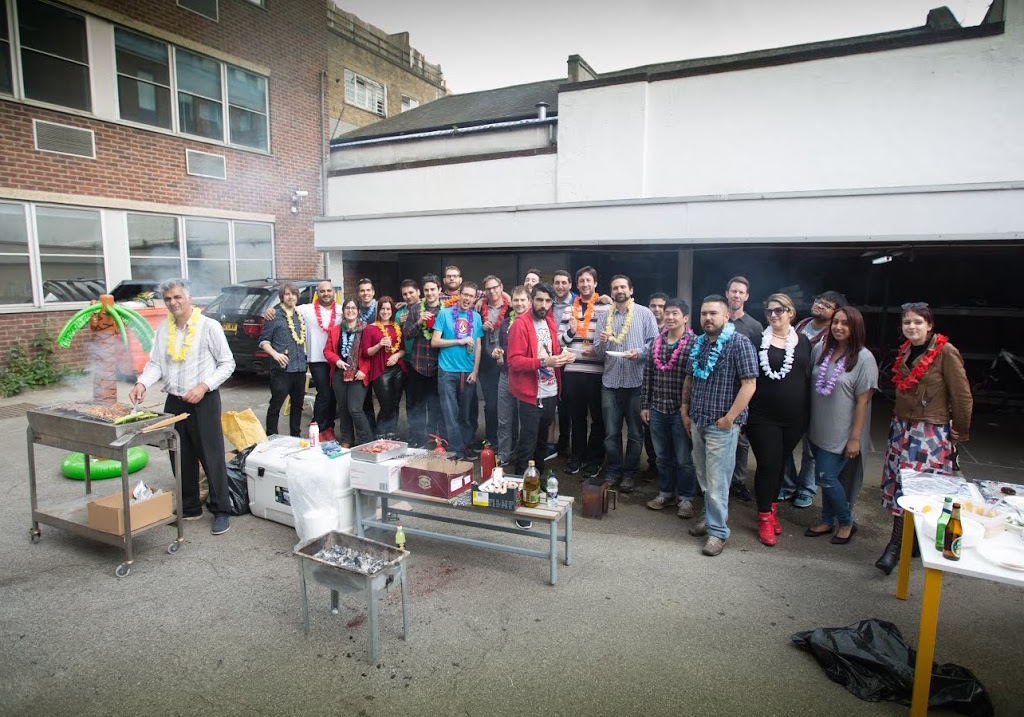 Apart from being a day of good fun and drinking early in the afternoon, the barbeque was a great opportunity to remind ourselves why we do what we do and what makes us such a tight-knit bunch. As with anything we undertake, we wanted to go the extra mile to make this event special and one of a kind. Food is at the heart of everything we do, so rather than throwing something together last minute and getting some ready made food from the local chain supermarket's freezer section, we planned this party for weeks in an effort to make it as memorable as possible and get it to serve as a reflection of our culture and everything we do. With meticulous planning and lots of love, we transformed a cemented courtyard into a cozy corner of celebration for the team to enjoy the sun in. It's events like this that advocate our culture and keep our team spirit strong with the atmosphere of togetherness felt and shared by everyone.