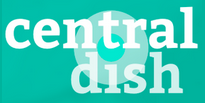 Have you ever wondered about the importance of placing particular consonants and vowels in particular places? No? Neither did we - that's how we ended up with the name FOODit. However, for our food discovery website CentralDish, we dived into some serious linguistic, phonetic and etymological research.
Etymology is a funny thing, but also fascinating. The evolution of words seems to be governed by a social context rather than the other way round. Take the word "chickpea", for example. It started off with the Latin word, "cicer" which is where the famous orator Cicero got his name, since his family grew chickpeas. Modern French turned it to "pois chiche", which changed to "chich-pease" in English. The 17th century folk mistakenly thought that it was a plural and that a single grain of pease was a "pea," turning chickpease into what we know today. Point of fact, language is fluid and rarely set in stone. You can't get much more social than food and as such we have amazing names for dishes and everyone around the world has different phrases when it comes to suggesting "grabbing a bite to eat".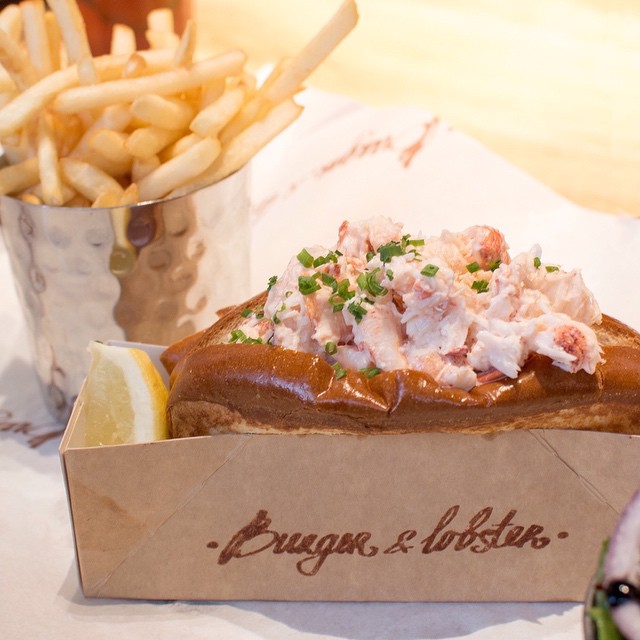 We called up a Harvard linguistics professor who made us realise that phonetics are a big deal. If a name is difficult to pronounce, he explained, it's going to be less memorable, harder to spell and generally not as effective. For example, FOODit doesn't work that well, apparently, because in the English language you have no obligation to pronounce the last consonant, so you don't hear the hard "T". It is also a combination of the word "food" used as a verb and a pronoun - both really common, mistakable words.
Another reason we didn't want to use "FOODit" for CentralDish was that our intention was to keep those two products separate. We wanted a completely different tone, mostly because CentralDish is a B2C rather than B2B product and the idea was to appeal to a different market segment. We believed it would benefit the product to have its own brand and visual identity, whilst continuing to deliver value to restaurants via FOODit. Also, FOODit connotes an air of business and formality as a name which is ideal on a B2B level in coming across that way to business owners. With CentralDish, however, we wanted to come across more individually and less earnest as it was designed for the public and people discovering new food.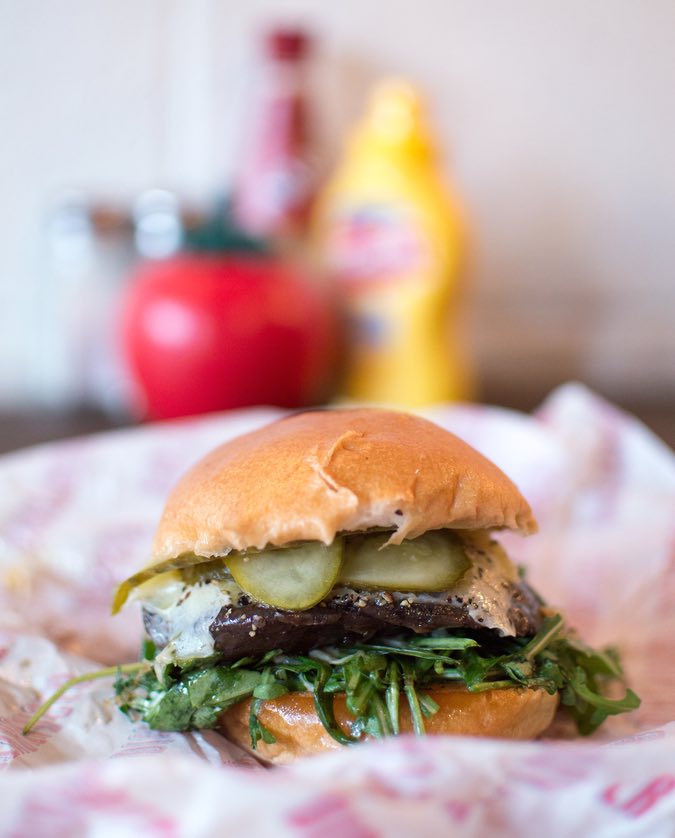 As we started the journey in search of the perfect domain name for our food discovery website, we were bursting with ideas. We got the whole team involved in the process and created a list for everyone to add their ideas onto which resulted in 200 different names: some smart, others - hackneyed, some - plain bizarre.
It is difficult to find an original and effective domain name: on one hand, it needs to be memorable and unique, on the other - simple and functional. The problem is that these two qualities frequently clash and eliminate each other, and the trick is to come up with a domain name that will effectively serve both functions.
Funnily enough, "CentralDish.com" was right there in the beginning of the list of our ideas from the very start. The reason we definitely wanted to keep the word "dish" was that our marketplace concept focuses on specific dishes rather than restaurants themselves. We put the quality and taste of food before decor, service or any other aspect of the venue. We believe that every restaurant has one or two dishes that are absolutely worth going there for and we want to help people discover them; hence, "dish". "Central" signifies that the dish is the centre of attention as well as relating to our logo - a marker on a map which shows you where you are. It is a name that is simple, easy to remember and conveys exactly what we do. We also wanted CentralDish to act as a compound word rather than have the two words stand independently; or name it centraldish.com. The reason for this was that we wanted people to think of it as a product rather than a website or some vague service.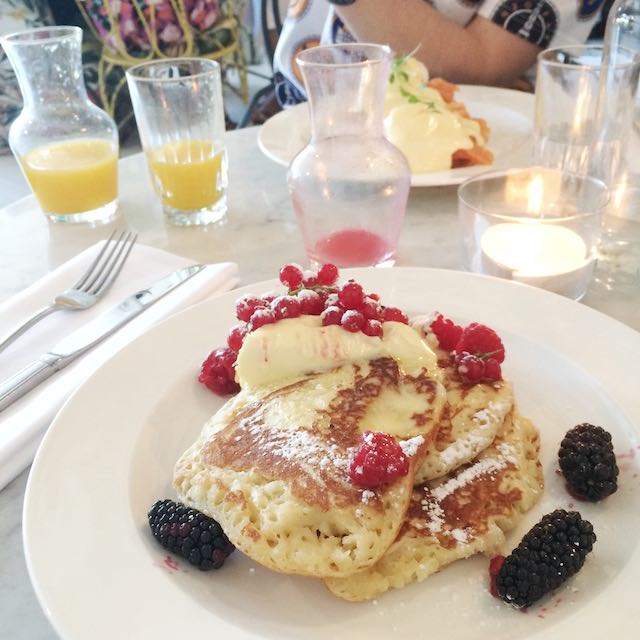 Clotted cream berries and honey drop scones
Theoretically, the names that work best are the actual phrases that people type into their search engines.This usually means that the core of the phrase is "verb + noun". For example, if you're looking into booking a table, bookatable.com is the first link that's going to come up. From the very beginning we knew that we wanted to have the word "dish" or its synonym in the name. Other considered options included: meal, grub, bite, snack or food. The only thing left to do was to come up with a verb to go with it and names like "rateddishes", "youvegotmeal" or "foodlovin" started surfacing, yet none of them sounded quite right.
We also considered neologisms which are very "in" right now, but are usually difficult to remember or have an ambiguous spelling which means they're not easily findable. Therefore, options such as "dishlicious" or "biteverse" were also out.
After that, things started to get weird. Sometimes, you get so absorbed by something and go so deep into it that you lose sight of your original goal and your mind starts to come up with the strangest ideas. In our case, the ideas for our domain name started becoming extremely elaborate, symbolic and referential - in other words, nobody would have the slightest clue what they were about. For example, "lubberland.com" was an idea inspired by a 1685 broadside ballad, "An Invitation to Lubberland", a myth about a land of plenty where comforts and pleasures are immediately at hand. Crazy, right? Needless to say, at that point the only thing we knew was that we wanted a '.com' ending.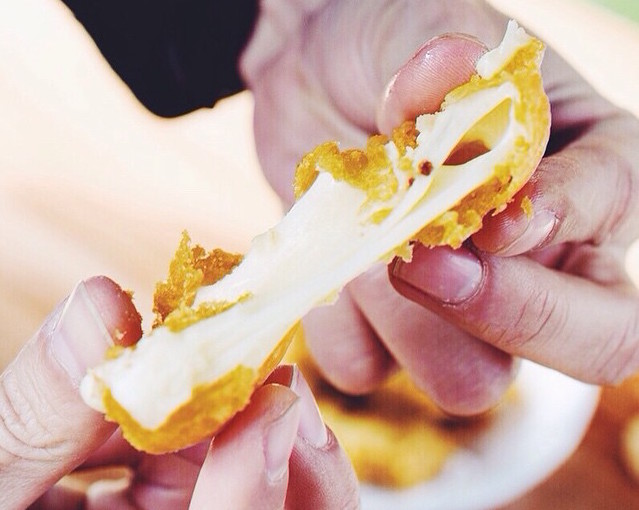 The other two strongest contenders were "EatAt" which the aforementioned professor quickly talked us out of because of the same phonetic reasons. It is tricky to pronounce and is plain uncomfortable to wrap your tongue around. We also didn't want to come across as just another company adding to a growing world of the tiring'E-tat'.
The second one was "Dishism" which sounds quite cool upon hearing it the first time and before realizing that it has an unsavoury religious/cultish ring to it. As mentioned before, it is also difficult to remember the spelling of a neologism such as this one.
So after eliminating all the futuristic, strange and mythical names, we embraced the simplicity and clarity of CentralDish. It didn't take hundreds of years like the journey of the chickpea but it was nevertheless an interesting process of change and transformation. It is memorable as a name and its strong combination of adjective+noun creates a powerful mental image in one's head - an image we hope many London foodies and beyond will associate with their favourite food.