We have just released some great new features for our restaurant websites. If you are already a FOODit customer take a look at the list below and contact us if you would like them on your site - they are all free of charge. Just call the support team on 08433 202 505.
If you've not yet signed up for a FOODit website, these are just a few of the website features offered free to our restaurant customers. Contact us today to get a professional website for your restaurant or takeaway.
1. Show photos for every dish on your menu:
A unique feature - very few websites can offer this! Photos are the best way to show off your food and boost sales (take a look at how Testi Restaurant in London N16 has put an image for every dish on their menu). Send us your pictures today, or if you do not have any high quality images for your dishes we can arrange a photoshoot for you at £99+VAT for 2 hours.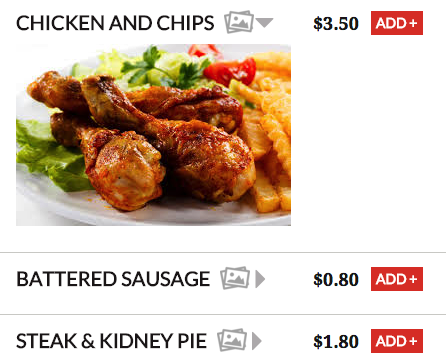 2. Take future orders:
For customers who want to place an order in advance we can now add a date and time selector to your checkout page. Perfect for catering orders. Soon we will also be letting people place future orders while you are closed.

3. Add delivery area exclusions:
We set your delivery range using driving distances - the most accurate way for you to control costs. But if there are certain postcode areas you would prefer to exclude from your delivery range we can now set this up for you.
And coming soon - the new FOODit Epos. A great value, easy to use EPOS system specially designed for takeaways and restaurants.
Let us know if you'd like any of our new features added to your site today: just call 08433 202 505

FOODit Restaurant Success Team
08433 202 505