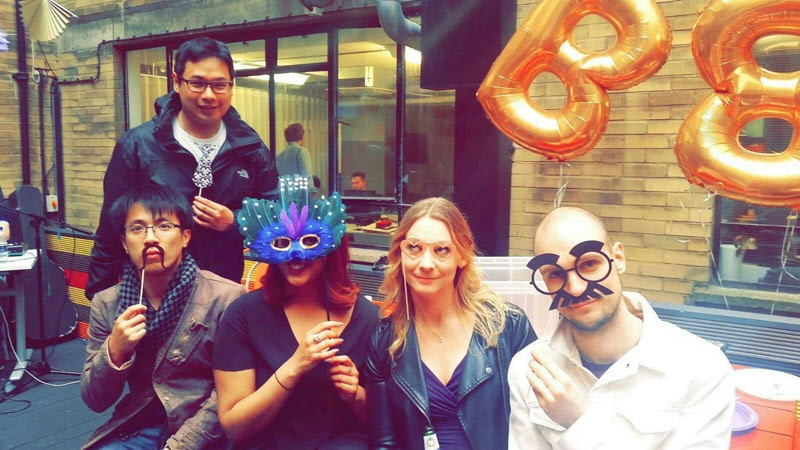 It finally happened, we made it. Last week, we hosted our long-awaited Team FOODit BBQ Celebration (shorter name recommendations, welcome!). And it was worth it.
This BBQ was all about the bare essentials: food, music and friends. And giant jenga. Central Working were kind enough to let us host our summer BBQ at their Shoreditch Office, where we had access to their lovely courtyard. Of course, we added our own flare to the venue, creating a little piece of paradise in Central London. We set up the space during the afternoon with an aubergine theme, a la CentralDish.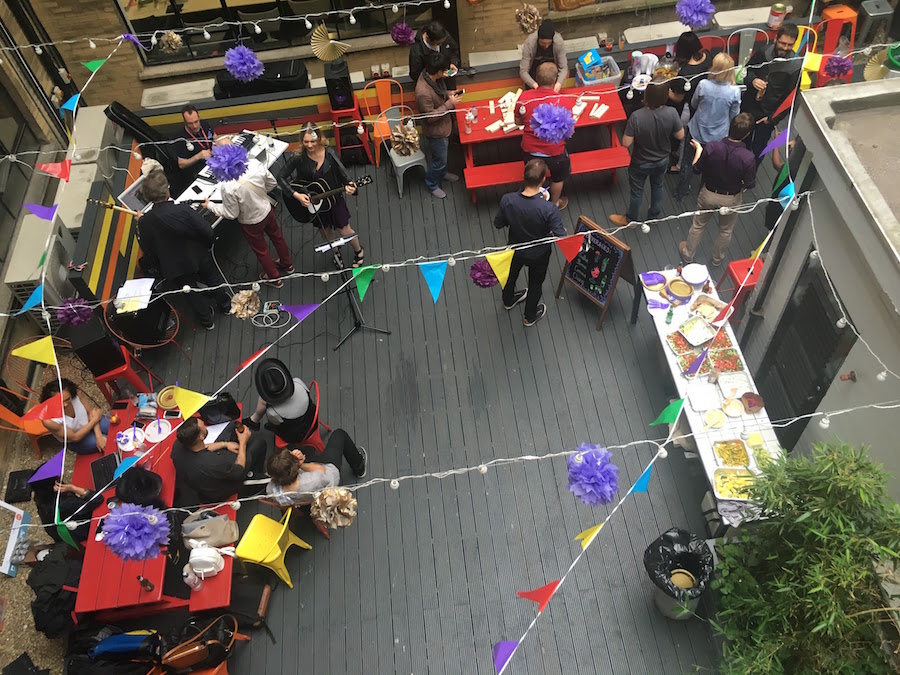 The event was a true, homemade affair. CEO Rif brought his own Mughal (traditional Turkish barbeque) in to cook the seemingly infinite amount of Cypriot food, lovingly prepared by FOODit's long-standing customer, B-B-Q Grill in Whetstone.
The evening kicked off around 5pm. FOODies from our nearby office began streaming in and food started flying off the mughal.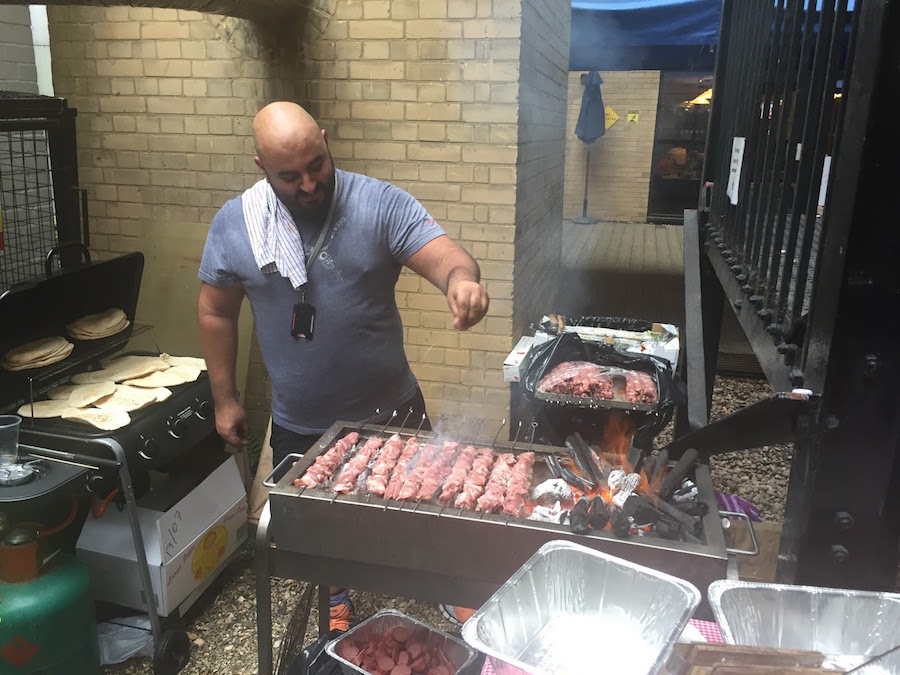 After 6pm the hype finally came to the stage, with FOODit's own band making their debut; performing in front of the eagerly anticipated audience of teammates. Mick (Head of Development), Lily (Principal Designer), Simon (Snr Developer) and Fede (Customer Success Coordinator) played a set of summertime tunes that got the team singing and moving together. There was also a guest appearance from Rich on harmonica, as well as rap-perfectionist Satya (On-boarding Coordinator). The band also got attention from surrounding businesses, as heads popped out of windows and fire exit doors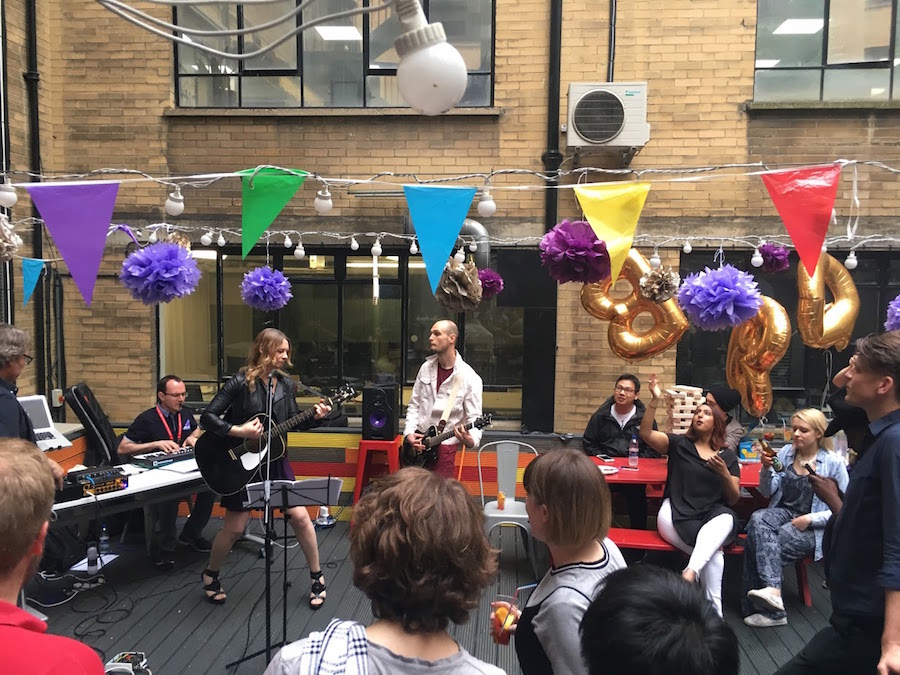 The food kept on coming from the Mughal and onto FOODie plates; spicy sujuk sausage, garlic and herb portobellos, lamb shish, to name a few. Gargantuan watermelons were sliced and served to cool everyone off, too. The party went on into the night with a playlist that kept people dancing well after the sun went down.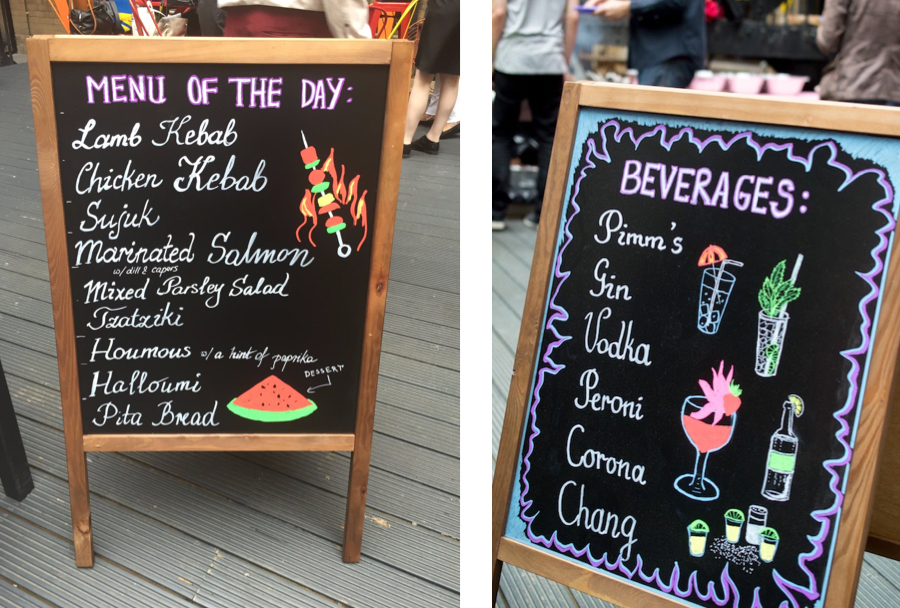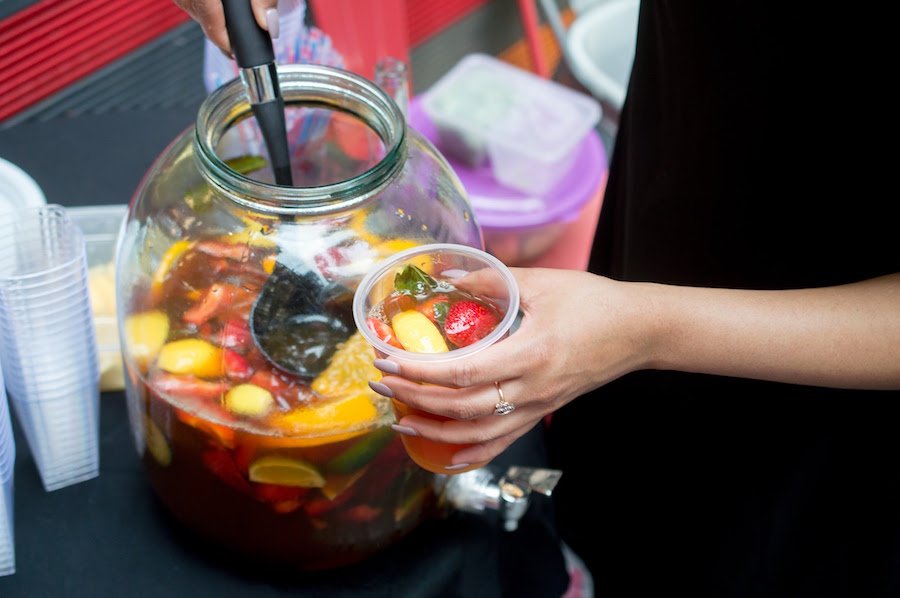 Our summer menus and 'healthy' Pimms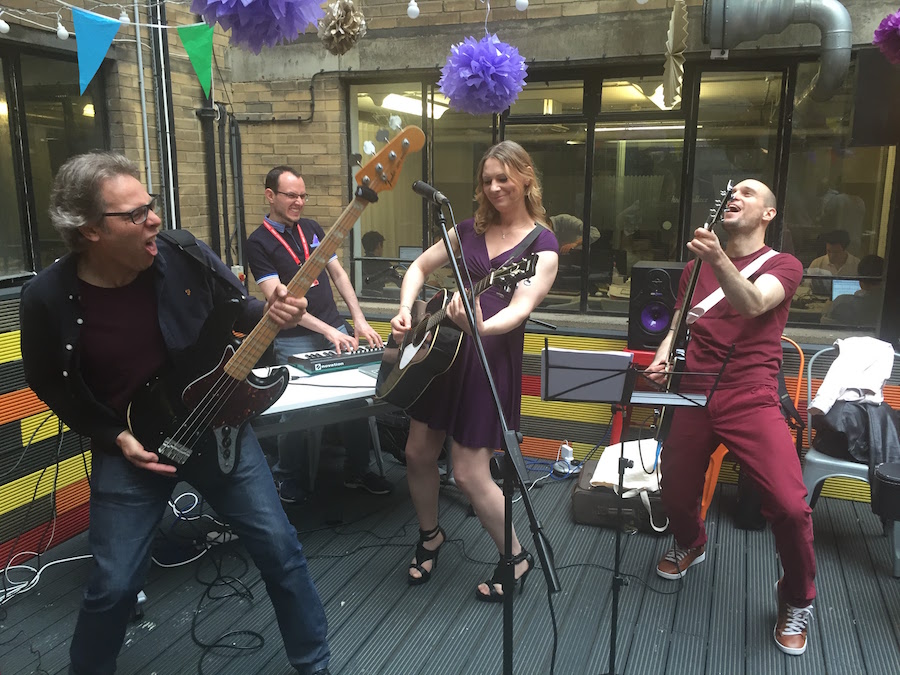 A natural shot of the FOODit band in action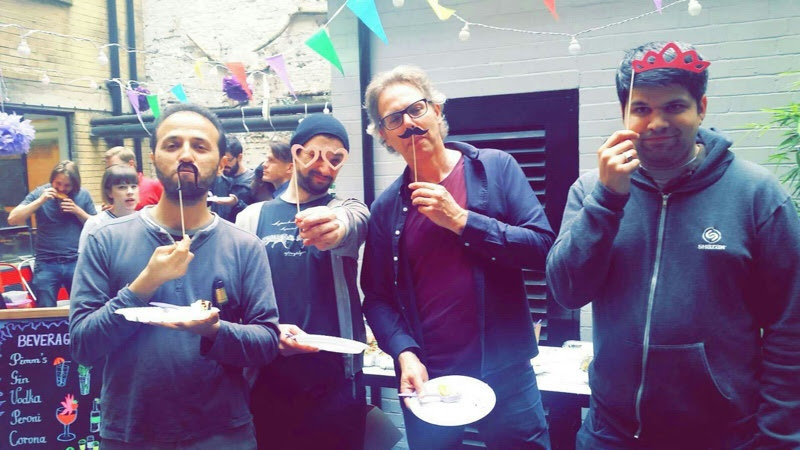 It's important to have team events on this scale. Sure we have our team lunches and an abundance of get-togethers throughout the year, but an event this size reminds us what we care about, as well as how much we really do like each other! It felt like a group of old friends rather than work colleagues, which is key to keeping a company like ours thriving.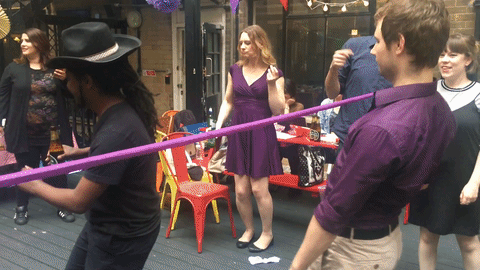 How FOODit does a team-building exercise
It always makes a change to connect with the team offline, out of the office, with no IM service or emails in sight. It's inspiring to see our Core Values staying true outside the office: from 'Supporting Independence' - sourcing our food from our platform, to 'Collaboration' - the FOODit band coming together. We do these events to strengthen our passion for food.
Shout out to our Zarna (HR Coordinator) who nearly single-handedly arranged the evening. As well as to Sam, Simon, Federico, Emma, and Daniel for giving her a helping hand. Last but not least, how can we forget our CEO, Rif and Head of People Operations, Rich who kept the food coming throughout the evening.
Most importantly, it's a big thank you to the amazing team who make FOODit what it is.